For further information:
CLICK HERE
Tel: +39 079974040
Tel: +39 3291110789
E-mail: info@algherohomeholidays.com


SITES FRIENDS


Alghero holiday apartments - Holiday accommodation in Alghero, Italy


Alghero Holiday homes. Holiday homes in Alghero, Italy – holiday rentals direct from the owner


Alghero Vacation Homes - Vacation Home Rentals in Alghero


Holiday rentals Alghero, vacation rentals Alghero. Book a private accommodation


Alghero House Villa rental, Stay in House Villa (Sardinia): property indexed on Homelidays.com, Holiday rental by owners


Alghero: Owners Direct holiday villas, chalets, apartments


Alghero Apartments - Alghero Villas


Alghero Holiday homes, Alghero Holiday rentals, Alghero Holiday homes from Owners direct!


Holiday-Rentals.co.uk - property 14013


e-Accommodation- Rentals, Apartments and Villas, Bed and Breakfast, Family Hotel, Holiday House


4u2-rent.com Villas, apartments, cottages, agritourism and farmhouses - rentals in Sardinia (Sardegna) Italy


rentaGO - europe accommodation


Great choice of holiday rentals Italy for every interest. Free vacation rental listing


http://holidaylettings4you.co.uk


Selfcatering-HolidayHomes.com ALGHERO


Search for self catered holiday homes, vacation rentals and bed and breakfast accommodation worldwide and advertise your holiday property
ACCOMMODATION ALGHERO, APARTMENTS AND HOLIDAY HOMES RENTALS IN ALGHERO (SARDINIA)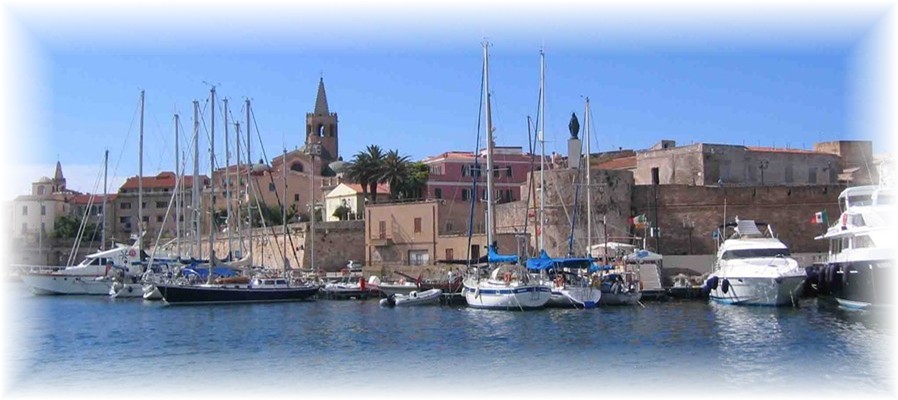 We rent all year from owners direct holiday homes Alghero and apartments Alghero, Sardinia, for summer and winter periods, a couple of days, weeks and so on ...


Barbecue, garden, one large parking area, entrance with automatic gate, illuminated avenue, washing-machine, climatization.
The entrance to the holiday accommodation is situated on the main road Sassari-Alghero SP42 at Km 25 denominated Street of the two Seas.
The homes are about 4 km from the historical centre of Alghero, 2,5 km from the sea, 5 km from the international Airport Alghero-Fertilia.
The accommodation aren't in any case isolated because they are in a built-up area.
The stay's tax is included in the rental price.


Alghero Apartments > Click on the map
to see where the homes are.
---
---
Apartment Alghero Coral
|
Apartment Alghero Sun
| © ALGHERO Home Holidays

The most important Links of the holiday city of ALGHERO:

The most beautiful HOUSES and HOMES for VACATIONS RENTALS to ALGHERO
The best APARTMENTS for HOLIDAYS RENTALS to ALGHERO
The most comfortable BED & BREAKFAST of ALGHERO
All the HOTELS of ALGHERO
The most important FARM HOLIDAYS of ALGHERO
The beautiful CAMPINGS of ALGHERO
The HOSTELS of ALGHERO
The most famous BEACHES of ALGHERO
RENT A CAR to ALGHERO
RENT a MOTORBIKE and a BICYCLE to ALGHERO
Timetable of the flights in real time - ALGHERO AIRPORT "RIVIERA DEL CORALLO"
The PORT of ALGHERO
The DISCOS and the best NIGHTCLUBS of ALGHERO
The most famous RESTAURANTS of ALGHERO
Take a TAXI to ALGHERO
Don't miss to the most important SUMMER EVENTS of ALGHERO
WEATHER FORECAST to ALGHERO
The best TOURIST ITINERARIES don't miss to ALGHERO
The ARCHAEOLOGICAL LOCALITIES to be visited to ALGHERO
The ROAD MAP of ALGHERO
The last NEWS of ALGHERO
ALGHERO in the on-line encyclopedia WIKIPEDIA
The most beautiful IMAGES and PHOTOS of ALGHERO
The site web of the COMMUNE of ALGHERO
ALGHERO Panoramic Tour